Liitu ka meie uudiskirjaga!
Mindless Octopuke longboard Orange/Green 8.75 x 32.5
Aasta: 2020
119,95 €
7.66 €
Periood(kuud):
3
6
12
18
Vali kogus:
Osta
Järelmaksuvõimalus: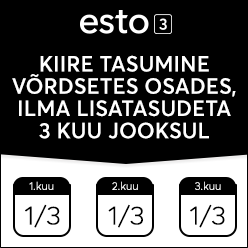 Soovid personaalset pakkumist?
Lühikirjeldus
Laua tüüp:
Symmetrical Street
Mõõdud ja teljevahe pikkus: 32.5 tolli
Laius:  8.75 tolli  teljevahe: 14.5 tolli
Teki ehitus ja info: 7-kihiline Kanada vaher, 
Trukid: 
Mindless 159mm Gen-X
Puksid: 
95a Conical & Barrel
 puksid
Rattad: 
Mindless Sucka Wheels. 55 x 35mm CP: 24mm 86A
Laagrid:  ABEC-7 kroomlaagrid
Max sõitja kaal 100kg  
Kirjeldus
For too long riders have been faced with expensive limited options for Standard King Pin trucks when riding wider decks that require 159mm trucks. Mindless decided to change that. A larger truck with good geometry shouldn't cost double.
The Octopuke is one of three completes from Mindless that feature their exclusive 159mm Gen-X trucks. It's a symmetrical 7ply Canadian Maple ripper, that's happy in every situation. Aim at predominantly street and bowl riders, fitted with 86a Sucka wheels it can handle rougher terrain than your conventional skateboard.
Sarnased tooted
Mindless Octopuke longboard Pink/Purple 8.75 x 32.5
119,95 €
Osta
Mindless Tiger Sword longboard Black 9 x 30
99,99 €
Osta
129,95 €
Mindless Octopuke longboard Orange/Green 8.75 x 32.5
119,95 €
Osta
Madrid Longboard Picket Waverunner Pink 8,25x28,5
99,99 €
Osta
129,95 €