Liitu ka meie uudiskirjaga!
Gul Response meeste 3/2mm Flatlock Bolero
Aasta: 2013
44,00 €
61,00 €
7.48 €
Periood(kuud):
3
6
Vali suurus:
Vali kogus:
Osta
Järelmaksuvõimalus: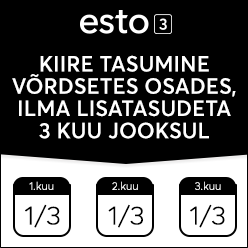 Soovid personaalset pakkumist?
Lühikirjeldus
Using a combination of fabrics to provide warmth, comfort and flexibility, the Gul Response  Bolero features Titanium 2 lined neoprene to reflect the heat back in keeping you warm and X-Flex underarm panels for flexibility. Features hard wearing PK front zip opening.
Kirjeldus
X-Flex super stretch shoulders
D-Flex body panels for durability
Titanium 2 lined neoprene reflects the heat back in
Dura-Skin chest and back to prevent wind chill
PK front zip
Flatlock durable seam construction

AFTERCARE
Your jacket has been made from carefully selected materials to give the best combination of durability and performance. With the correct care you will gain the maximum life from your jacket. Always rinse your jacket after use, in clean water using a mild detergent if necessary. Pay particular attention to remove any sand or foreign matter from the zips. Please don't use any solvents or other chemicals to remove stains or marks from your jacket as this can cause damage. Do not force zips and if possible get someone to pull up the zips for you, pulling zips up not across. Protect your jacket from sharp or abrasive objects. Ensure the jacket is the correct size and do not pull the ends of the sleeves to remove.
Sarnased tooted
Gul Response meeste 3/2mm Flatlock Bolero
44,00 €
Osta
61,00 €
Mystic Star 3/2 Bzip Kids laste kalipso Black
79,99 €
Osta
2020 Kalipso Mystic Brand 3/2 fullsuit bzip flatlock Black
139,00 €
Osta
Gul Response Mens 3mm Flatlock Long John
44,00 €
Osta
59,00 €