Liitu ka meie uudiskirjaga!
Magic Marine Element 2-layer Salopette Grey püksid
Aasta: 2019
174,99 €
229,99 €
9.24 €
Periood(kuud):
3
6
12
18
24
Vali suurus:
Vali kogus:
Osta
Järelmaksuvõimalus: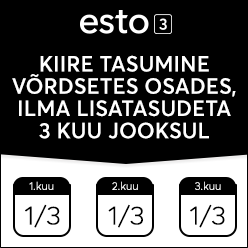 Soovid personaalset pakkumist?
Lühikirjeldus
Salopette style sailing pants developed using MTECH2.0 performance technology to create a windproof, waterproof and breathable shell, with an ergonomic contoured shape for the best fit and comfort. The ELEMENT salopette has been designed to perform through the use of strong Cordura© panels at the knees/shins and seat panel, a large stretch area at the shoulders/upper back to allow for maximum movement and a wicking lining to maintain comfort and breathability even on the hardest of days.
Kirjeldus
MATERIALS

MTECH2.0 PERFORMANCE TECHNOLOGY fabric
Cordura©  
PU Tricot
Microfleece
W/P (waterproof): 10,000 mm
MVP (breathable): 5,000 g/m2/24hr
FEATURES

Double ended large front zipper with water shield and cover to maintain waterproof protection
Cordura© reinforced knee and seat protection
Moisture wicking lining
Large internal name label
Bright stripe on back to add a safety aspect
Flexible shoulder/upper back panel
Small chest pocket with water resistant zipper
Leg pocket with hook and loop closure
Soft microfleece lined hand warmer pockets
Adjustable waistband for further fit improvement
Large soft PU Tricot ankle seal with adjustment
Ergonomic contoured shape

Polar Lining
A soft feel interior lining that reflects body heat and makes sure you will stay warm longer.

Inside layer - polar lining (soft touch)
With direct contact to the skin, a thermal fleece non itch layer provides comfort ans insulation to provide heat to the most important body parts: the human organs.

Mid-layer - lightweight foam
Lightweight foam measured by millimeter which provides warmth and enables full stretch. Enables heat transfer and capture through the pores to maintain a warmer body temerature in cold conditions.

Outside layer - m-flex (extreme flex)
Soft woven nylon weatherproof lining to block water pentration and has a soft touch finish with extreme stretch. This shell is water resistant.

DryTec Lining
You don't need to put on a 'WET' wetsuit anymore. The structure of the neoprene makes the suit drain easier.

Water Repellent
The WaterBlocker fabric is ideal for the mild to cold climates as a base or single layer. This fabric blocks wind and water. It keeps the core warm allowing you to stay out longer.

M Tech
Sarnased tooted
Magic Marine Element 2-layer purjetamispüksid Dark Grey
164,99 €
Osta
219,99 €
Gul Vigo Coastal meeste purjetamisjope
189,99 €
Osta
220,00 €
2018 GUL GAMMA TAPED SPRAYTOP pritsmejope BLUE
84,99 €
Osta
Gul Ballistic pritsmejope
69,00 €
Osta
80,00 €