Liitu ka meie uudiskirjaga!
Aztron SPEED Carbon Hybrid SUP aer
Aasta: 2019
79,00 €
6.89 €
Periood(kuud):
3
6
12
Tasuta tarne!
Vali kogus:
Osta
Järelmaksuvõimalus: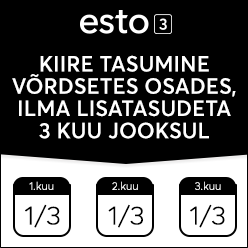 Soovid personaalset pakkumist?
Lühikirjeldus
BLADE AREA  760CM2 / 118SQ.IN.
BALDE MATERIAL  70% NYLON +30% GLASS
SHAFT MATERIAL  70% CARBON + 30% GLASS
LENGTH  220CM / 86.6"
WEIGHT  820G / 1.8LBS
ADJUSTABLE RANGE  180 – 220 CM
3-section adjustable paddle

Slimmer profile reduces weight for improved efficiency

Shaft design with a balance performance between stiffness and flex

Perfect for flat water or surf paddling

Composite carbon handle paired
Kirjeldus
The Aztron Speed Carbon Hybrid Paddle has an excellent flex and weight ratio, delivering beginner to intermediate paddlers with all the characteristic needed to progress. Featuring a 70 percent carbon fiber shaft to make this paddle strong, stiff and light weight. The carbon hybrid shaft design effectively helps prevent arm fatigue but still retains a high performance feel during those powerful stokes.
Plus, an integrated nylon blade ensures power and protect your board from scrapes caused by the blade contact. This adjustable paddle is ideal if more than one rider will likely to use the paddle, as the adjustable carbon shaft measures 180–220cm. Printed lengths on the shaft support easy sizing, while the adjustable shaft securely locks and allows for zero movement out on the water.
Sarnased tooted
Astron 5.0 keskmine SUP uim
12,99 €
Osta
Aztron PHASE BAMBOO CARBON 2 osaline SUP aer
149,00 €
Osta
Aquatone FLEXOR Fiberglass 3 osaline SUP aer
49,99 €
Osta
2020 Aztron 9.0 keskmine SUP uim
15,00 €
Osta