Liitu ka meie uudiskirjaga!
Aztron SUP APOLLO Touring 12'6" aerulaud
Aasta: 2021
999,00 €
38.93 €
Periood(kuud):
3
6
12
18
24
36
48
Vali kogus:
Osta
Järelmaksuvõimalus: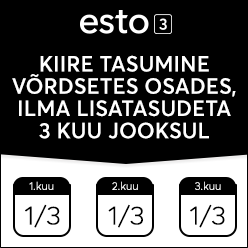 Soovid personaalset pakkumist?
Lühikirjeldus
TOODE ON SAADAVAL NOVEMBRI ALGUSES.


Aerulaua komplektis on SUP aerulaud, turvanöör jala külge ja uim.
PIKKUS  12'6" / 381M
LAIUS  30" / 76CM
LÄBIMÕÕT  6.5" / 16CM
MAHT  260L
MAKS. SÕITJATE ARV  1
KAAL  17.4KG 
Sõitja soovituslik kaal: 105KG
Sõitja maks. kaal: 130KG 
FIN BOX  US FIN BOX  
Kirjeldus
APOLLO 12'6" Epoxy Touring SUP combines a racing spirit with a touring shape. Designed for racing training and long-distance paddling, the APOLLO accommodates larger paddlers of all skill levels. A sleeker shape and 30" width provides incredible glide and tracking performance. The responsive displacement hull cuts effortlessly through the water for maintaining speed, while the recessed standing deck gives rider greater stability in variable water conditions.
APOLLO is constructed by Aztron ESVC (Epoxy Sandwich Vacuum Construction) technology. The CAD designed EPS core with stringers is hand laminated with fiberglass cloths and finished with high quality epoxy resin, therefore, delivers a stunning performance and structure. The Aztron race/touring SUP is designed to promise you a thrilling journey.
 
PRODUCT
HARD FACTS
Epoxy construction of multiple layers of high-grade fiberglass and epoxy around an expanded polystyrene core lends super lightweight without sacrificing durability

Recessed deck lowers center of gravity for added stability and sensitivity to feel every bump

Increased nose rocker reduces pitching and keep the board flat when sprinting

5mm thick diamond groove EVA for ultimate grip and extra comfort during those long trips

Tail kick pad enables foot positioning for greater control in surf and buoy turning 

Rear bungee system

Center built-in handle

Durable 10-inch nylon center fin with US fin box system

 
Sarnased tooted
Aztron JUPIT Bamboo 10' 8" aerulaud
899,00 €
Osta
Aztron SUP APOLLO Touring 12'6" aerulaud
999,00 €
Osta
Aztron CYGNUS 9`0``surfilaud
299,99 €
Osta