Liitu ka meie uudiskirjaga!
2019 ZRay X2 X-Rider Deluxe 10`10`` iSUP aerusurfi laud
Aasta: 2019
379,99 €
15.63 €
Periood(kuud):
3
6
12
18
24
36
Vali kogus:
Osta
Järelmaksuvõimalus: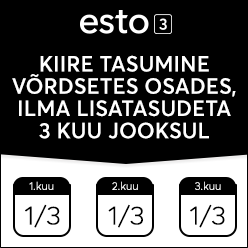 Soovid personaalset pakkumist?
Lühikirjeldus
KIIRE TARNE DPD KULLERIGA 1-2 TÖÖPÄEVA või TULE POODI TÜRI tn 10d!


Täispumbatava aerulaua komplektis on SUP aerulaud, uim, aer, turvaleash, kott ning pump.
Very high-quality workmanship for top price-performance ratio for great fun on the water!
ZRAY X-RIDER X2 10'10 "PREMIUM QUALITY SUP 330x76x15cm 
Complete SET  
Max. Paddler weight : 120kg 
Weight: super light only 8,3kg 
Size: 330cm x 76cm x 15cm
15cm double-walled drop-stitch core
High-class drop-stitch chamber made of 1000D PVC for maximum rigidity 
Slide in central fin (removable)
EVA deck with diamond embossing for maximum traction and durability
additional stainless steel D-rings for a kayak seat (optional accessory)
Elastic instep gums for your luggage
ZRAY aluminum paddle 3pcs 165cm to 215cm length
Transport backpack , with padded straps
Kirjeldus
ZRAY is probably the most popular inflatable SUP board in the world . Designed to meet the needs of many who seek the universal talent. 
The very light board weight ensures faster acceleration , easy rotation , control and safety . The ZRAY boards are all complete withpump, paddle and backpack, so you can paddle directly. 
Easy gliding on the shallow water and manageable surfing in moderate wave. 
While some inflatable boards deform uncontrollably, we know exactly how to design the right form of production to achieve a well-functioning rocker line for the practice. The 150mm thick double walled drop stitch core 
gives a top stiffness , without affecting the driving performance . 
Shape and fin placement are important components that distinguish our boards from ordinary ones in terms of turning and handling characteristics. 
  Technical specifications: 
 
Length: 330 cm x 76 cm
Width:  76 cm
Thickness: 150mm
Volume:  270 liters
Inflating the board to 15psi (1.0 bar)  
Body weight: up to  120 kg
Weight: 8.3Kg

Zray inflatable SUP boards are designed for all kinds of paddlers: children and adults, beginners and more experienced riders… Everybody can find a Zray SUP that will meet their needs. Made using simple layer drop stitch with stringer or double layer drop stitch, the whole Zray range features a double PVC layer on the rail for increased durability. Besides, Zray manufactures boards with 15 cm thickness for maximum stiffness. 

UAL Technology Construction

Lightweight, flexible and manoeuvrable  

1. Waterproof high pressure valve.
2. Anti-slip Footpad in EVA foam is soft and offers superior comfort.
3. Internal rail.
4. External rail joins all layers together for added stiffness.
5. Drop-stitch provides increased resistance to traction.
6. Reinforced PVC layer.

UAL technology (Ultimate Agile Light) is a construction that was designed to make lighter inflatable boards without compromising on durability and stiffness. Paddle boards manufactured with UAL technology are easy to transport.

 

Features of the Zray X-Rider Young 10.10 SUP

 

- Extra comfy EVA footpad
- Comfy carry handle
- Built-in deck net
- D-rings to attach a kayak seat
- High-end dropstitch for increased durability
- Single centre fin

What's included in the box

 

- Zray backpack allows for easy packing and comfortable transport
- 3-piece paddle of your choosing
- Zray's high pressure hand pump with pressure gauge
- Coiled leash of your choosing
- Single centre fin

What you have to keep in mind

 

The length of a SUP board has an impact on its gliding/speed performance and on the turns. The longer the board, the faster it goes but the more difficult it is to turn. A wide board will be more stable but a bit slower and more difficult to turn. With 30" in width, the X-Rider Young 10'10" provides plenty of stability.

To sum up

 


• Designed for riders of all levels and for all conditions
• Fast and stable
• Can be ridden with a small child
Sarnased tooted
2019 ZRay X2 X-Rider Deluxe 10`10`` iSUP aerusurfi laud
379,99 €
Osta
Aztron LUNAR All Around 9'9" iSUP aerusurfi laud (komplekt)
399,00 €
Osta
2019 Brunotti Big Bastard I-SUP 10`6`` Red purje valmidusega aerusurfi laud + aer
679,99 €
Osta
999,00 €
Aztron purje komplekt SAIL 5.0 aerusurfi lauale
799,00 €
Osta