Liitu ka meie uudiskirjaga!
Quiksilver meeste jope Last Mission/Logo Gogo Blue
89,99 €
169,99 €
5.73 €
Periood(kuud):
3
6
12
18
Vali suurus:
Vali kogus:
Osta
Järelmaksuvõimalus: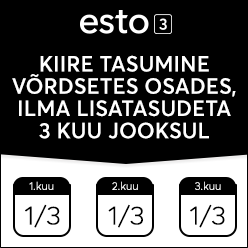 Soovid personaalset pakkumist?
Lühikirjeldus
Lumelaua jope.

 It's more that just a snow jacket. It's one of the must have for this winter- guys, finding a jacket is easy. Finding one that is perfect for everything from shredding in backcountry to Friday night speed dating, and any occasion in between isn't so easy. Lucky for you, the Quiksilver last mission jacket is just that—the perfect all-around jacket with just what you need, no unnecessary surplus . 8k Quiktech® weatherproof and breathable fabric, strategically taped seams, moisture management and essential features. Plus it comes in super bright colors and prints. Complete the kit with the Drizzle Insulated pants and a Second Layer.
Kirjeldus
Additional Advantages:
Technical Features: Removable Hood, Snowgaitor, Connecting Loops Jacket, Ventilation, Media Pocket With Headphone Port, Goggle Pocket, Handwarmer Pocket, Ski Pass Pocket On Sleeve, Glove Loop, Key Clip

Material
100% Recycled Polyester- Fabric: Ecological Herringbone/ Lining: Moisture Wicking Taffeta Non Coated/ Insulation: King Taffeta Non Coated / Insulation:80Gr Body - 60Gr Hood & Sleeves

Care instructions :
Machine Wash 30° C Normal Cycle
Do Not Bleach
Do not tumble dry
Sarnased tooted
Quiksilver meeste jope Last Mission/Logo Gogo Blue
89,99 €
Osta
169,99 €
Mystic Global 3.0 Denim Lime meeste jope
75,00 €
Osta
149,00 €
2018 Mystic Secular meeste jope, Green Allover
99,99 €
Osta
129,99 €
Mystic Global 3.0 Global Blue meeste jope
99,00 €
Osta
169,00 €