Liitu ka meie uudiskirjaga!
Gul Ballistic Hi Fit purjetamispüksid
94,99 €
109,00 €
6.11 €
Periood(kuud):
3
6
12
18
Vali suurus:
Vali kogus:
Osta
Järelmaksuvõimalus: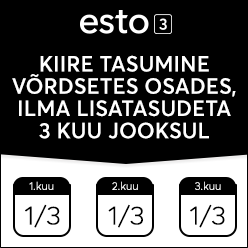 Soovid personaalset pakkumist?
Lühikirjeldus
Meeste purjetamise püksid
-- GCX2 fabric - breathable & waterproof garment
-- 100% waterproof heat taped seams
-- Elasticated adjustable plush shoulder braces
-- High front & back with semi elasticated waist
-- Secure thigh pocket with drainage
-- Abrasion resistant seat and knees
-- Adjustable velcro ankle closure
-- Articulated fit for ultimate freedom
Kirjeldus
Performance weight, breathable, waterproof and windproof, the Vigo Coastal trouser uses Gul's technically advanced GCX2 Evo fabric and 100% waterproof heat taped seams to provide you with the ultimate barrier to the elements. Lined with Taffeta for comfort and ease of donning, and fully adjustable wide, comfortable shoulder straps, the Vigo Coastal Trouser is the perfect addition worn underneath the Vigo Coastal jacket.

AFTERCARE
Your trousers have been made from carefully selected materials to give the best combination of durability and performance. With the correct care you will gain the maximum life from your trousers. Always rinse your trousers after use, in clean water using a mild detergent if necessary. Pay particular attention to remove any sand or foreign matter from the zips. Please don't use any solvents or other chemicals to remove stains or marks from your trousers as this can cause damage. Do not force zips and if possible get someone to pull up the zips for you, pulling zips up not across. Protect your trousers from sharp or abrasive objects. Ensure the trousers are the correct size and do not pull the ends of the legs to remove.
Sarnased tooted
2018 GUL GAMMA TAPED SPRAYTOP pritsmejope RED
84,99 €
Osta
SHORE JUNIOR UNTAPED SPRAYTOP noorte pritsmejope Red/Black
64,99 €
Osta
Magic Marine Element 2-layer Salopette Pool Blue püksid
174,99 €
Osta
229,99 €
2018 GUL GAMMA TAPED SPRAYTOP pritsmejope RED
84,99 €
Osta